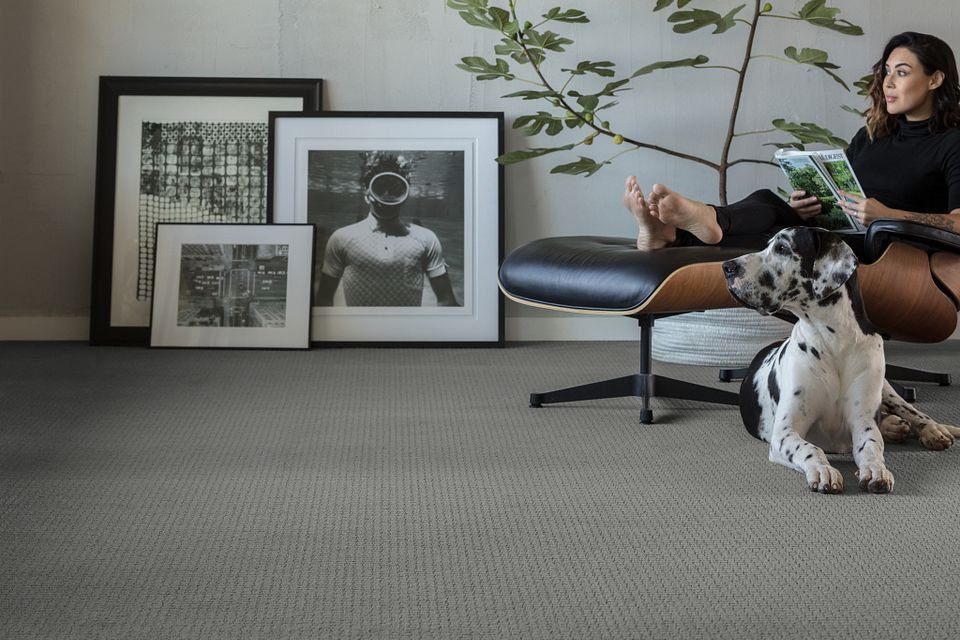 Our pets bring us joy and companionship, a listening ear - and a whole lot of fur. If your best friend is a shedder, take heart. With Unleashed, you can have a pet-friendly home that doesn't look, or smell, like a pet home. You won't have to sacrifice style for this level of protection, either. Each pattern comes in sophisticated color tones that coordinate perfectly, allowing you to mix and match across your home without worry. Want some serious pattern in the dining room with a simpler look in the living room? You've got options. Unleashed allows your personal style to shine without worrying about pet stains or fur.
PICTURED
: Pawstruck ZZ081 Portland 6866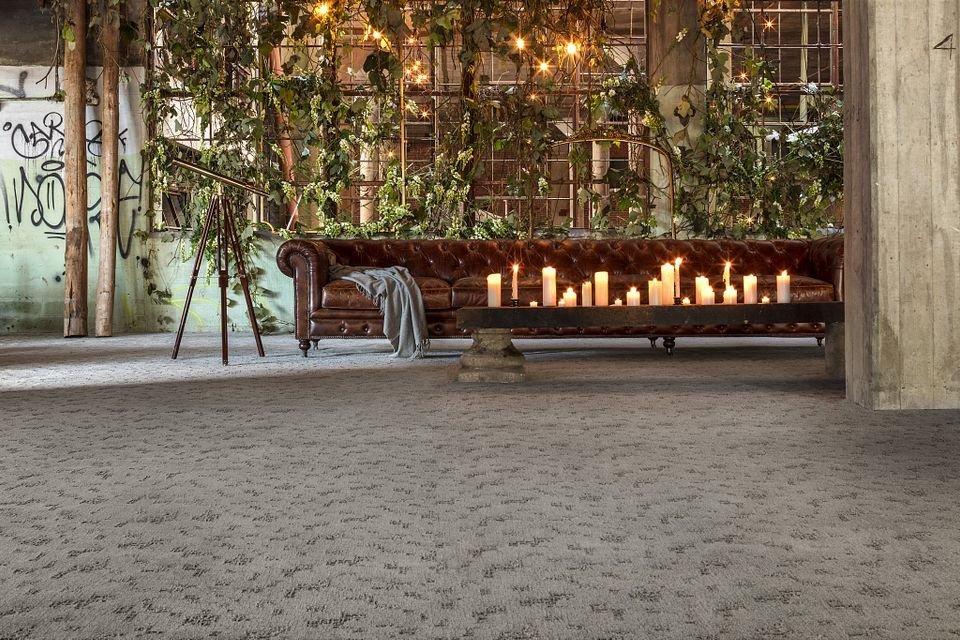 This collection is for the dreamers: the believers in new ideas. You look for ways to see the world afresh and keep wonder alive. You'd never give up simplicity and elegance, but you also long for something different, some unique take on life. Wonderment's designers have this same drive, and the care they took to create this collection using unexpected angles and techniques just sparkles. The wood products are painstakingly painted and stained and carpets are truly created as a labor of love. All of this, of course, comes with the same timeless durability and style you expect from us - with just a little extra pixie dust thrown in for good measure.
PICTURED:
 Dreamscape ZZ071 Gray Wisp 537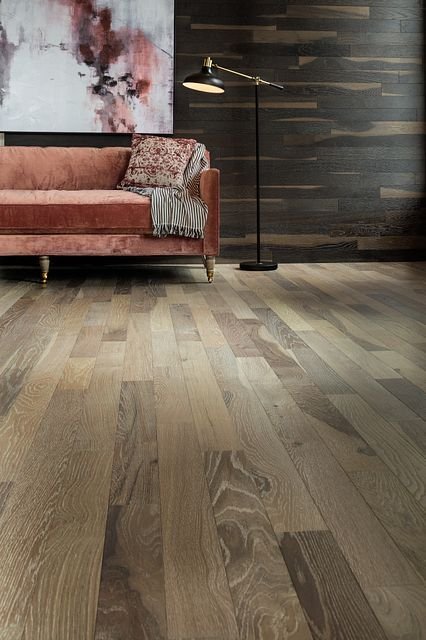 The artist understands the concept of doing more with less, the intention behind white space, and the work that goes into nuance. An artist appreciates each brush stroke not just for what it is but for why it was chosen and how it was used. The Artistry collection's subtle patterns and natural textures give you the feeling of a door that was created, not just made. The organic lines feel like hand-sketched impressions of wood grains, animal prints, water ripples and the veins in natural stone. The stripped down raw wood flooring brings you straight back to the canvas of the ultimate artist: nature herself. This beautiful series will blend into any style with elegance, but it's not just a pretty face. Artistry products are built to last, with durable, stain-repelling and wear-resistant technology to make sure that your investment lasts. Like any true masterpiece would.  
DESIGN TIP: Not just for floors! All of our hardwoods are approved for installation on the wall, and an accent wall is a great way to add interest and create a look that's uniquely you.
PICTURED:
 AA819 Raw Mixed-Frost 11037 Wall Raw-3543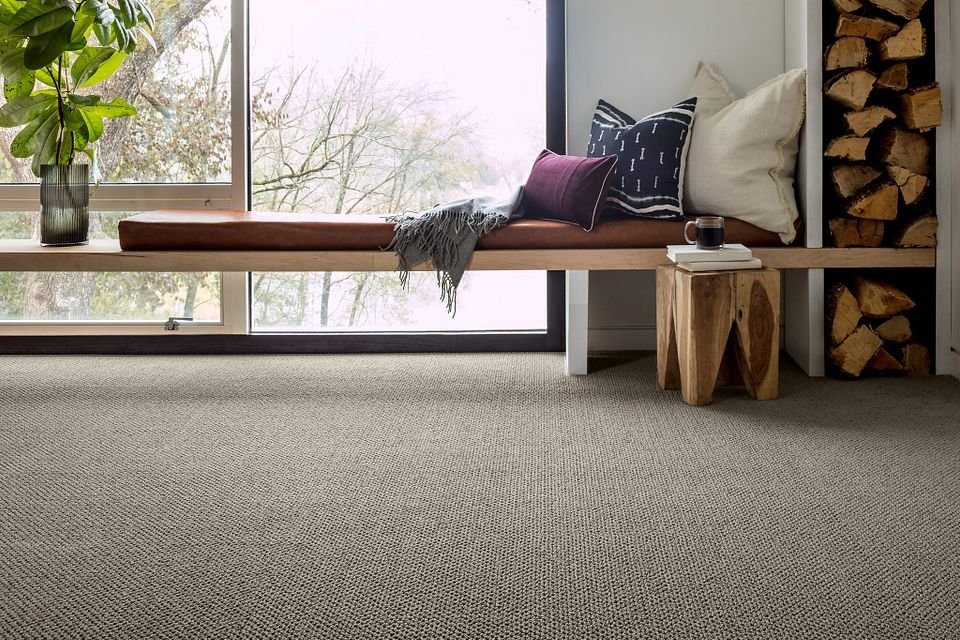 Life is loud. The last thing you want to do is to bring the noise home. That's why you surround yourself with colors and textures designed to make you cozy, bring you joy and keep you calm. This collection was designed to help you do all three. If your home is your haven, check out Reverie. This small grouping of simple, calm flooring combines to keep the peace. Beauty is rarely about flash and pizazz. Instead, Reverie exudes a quiet confidence and crafted durability. You'll get all the beautiful wood grain and textured carpet combined with colors that have been curated so that you can't go wrong. No fuss, no worries, no noise. Reverie allows you to put up your feet, snuggle in and feel truly "at home" in your home.
PICTURED:
 Reverie ZZ086 Mera 774 Rockport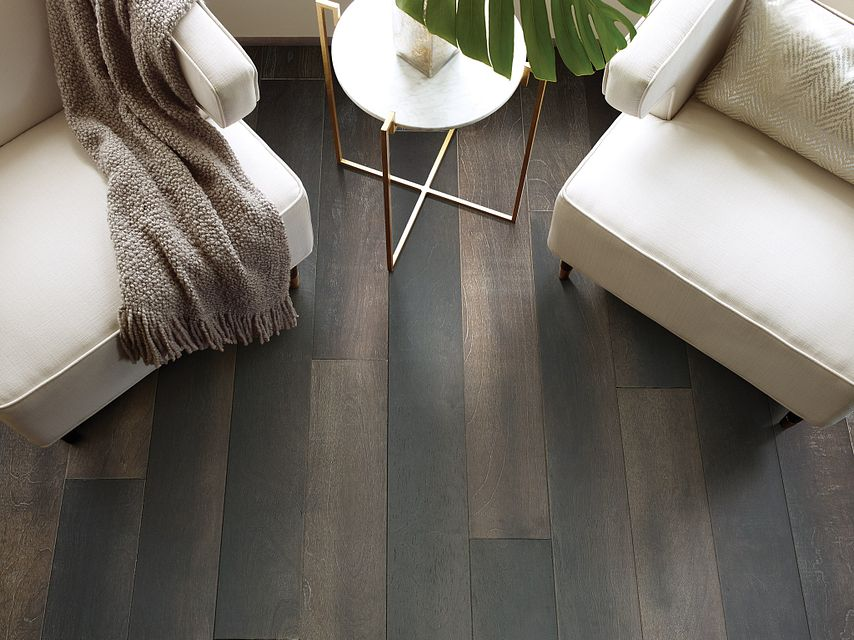 Our Classics line was made for you- the collector, the maker, the pursuer of intentional living. You chase stories over sales racks and surround yourself with details that matter.
You need a canvas that lets your work speak, yer has a voice of its own, and the timeless simplicity and durability to outlast the passing of trends. Your floors literally hold up the people and piece that matter most to you, They can also represent the values that hold you up - those of craft, of purposeful design, of lasting workmanship and natural beauty. Classics aren't aren't afraid to lean into the things that matter, like substance, roots, and raw, essential everyday life.
PICTURED:
 Monte Carlo AA776 Pavilion 19006